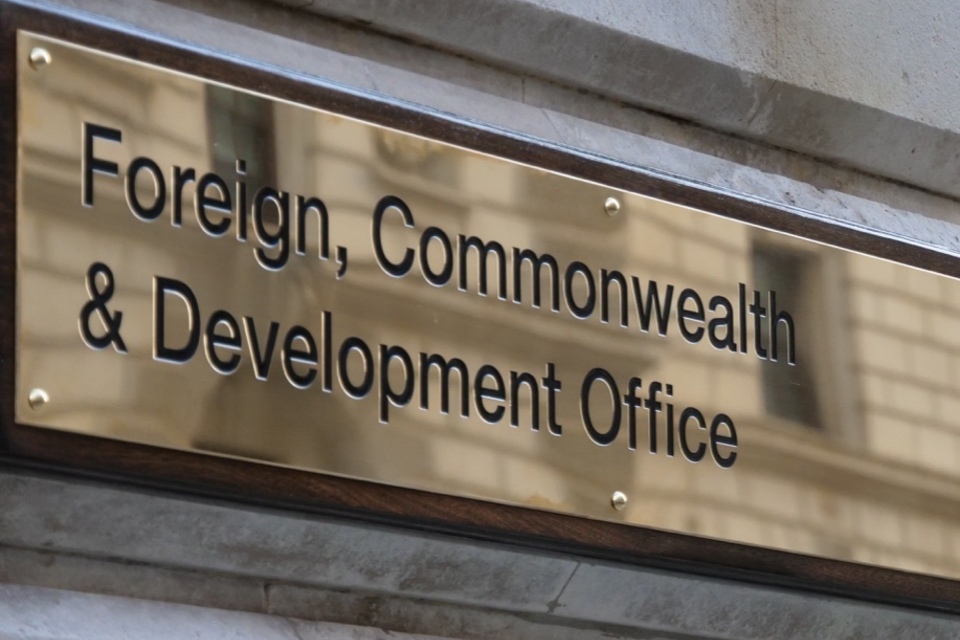 Truss revamps UK development finance institution to create jobs and clean growth
The institution, formerly known as CDC, will be renamed British International Investment with a new strategy
This will help make the Prime Minister's vision for the Clean Green initiative a reality, helping countries to develop their economies in a sustainable manner and tackle climate change.
Foreign Secretary Liz Truss is launching today (25 November) a revamped UK development finance institution that will invest billions in infrastructure and technology in low- and middle-income countries in Asia, Africa and the Caribbean.
The body, British International Investment (BII), will be a key part of the government's broader plans to mobilize up to £ 8 billion a year in public and private sector investment in international projects by 2025. This will include BII's partnership with capital markets and sovereign wealth funds to increase funding and help the private sector gain a foothold.
The Foreign Minister agreed that BII would prioritize investments in sustainable infrastructure to provide clean, honest and reliable financing and prevent low- and middle-income countries from ending up with bad and unsustainable debt. It builds on the commitments made by the Prime Minister at COP26 to help developing countries take advantage of clean technologies and develop their economies in a sustainable way, with the BII providing billions of dollars in climate finance for projects. such as solar power, sustainable transport and disaster-resilient infrastructure over the next five years. .
It is part of the UK Freedom Network's strategy to deepen economic, security and development links globally and bring more countries into the orbit of market economies while creating jobs and growth in the UK and the developing world.
The Foreign Secretary this morning will launch BII – formerly known as CDC – on the London Stock Exchange, where she will open the market ahead of a panel with large companies and investors.
Foreign, Commonwealth and Development Secretary Liz Truss said:
When freedom-loving democracies invest in infrastructure and provide technical expertise, it makes countries freer, richer and more secure.

Too many countries burden their balance sheets with unsustainable debt. Reliable and honest sources of funding are needed. Britain and our allies will provide this, along with British International Investment a key delivery vehicle.

It's a win-win for everyone. It benefits Britain by creating jobs and opportunities for our people. And it helps grow the economies of Asia, Africa and the Caribbean while bringing them closer to free market democracies and creating a network of freedom across the globe.
The BII will work under a new presidency – Diana Layfield – and a new strategy that will work alongside UK Export Finance (UKEF) and DIT, bringing UK expertise to:
Leverage our strengths as a leading financial powerhouse, including partnering with capital markets and sovereign wealth funds.
Pivot to Asia – enter new markets in the Indo-Pacific – and the Caribbean.
Create markets for digital infrastructure, technology and renewable energy, including exploring opportunities such as small modular nuclear reactors like those under development in Derbyshire. BII's work will benefit the UK by creating opportunities in areas such as project management, construction and clean energy.
Our investment will operate according to a defined set of fundamental principles, including personal freedom, the protection of property rights and free markets. Investments will be of high quality, transparent and reliable.
BII CEO Nick O'Donohoe said:
Our new name, British International Investment, builds on what has been a unique UK achievement at CDC, bringing the best of UK finance, innovation, ethics and standards to developing economies.

Over the past five years, we've invested nearly £ 7 billion and raised billions more in Asia and Africa – and in doing so, we've supported companies that employ over 900,000 people and have paid more than £ 10 billion in taxes.

This new strategy will allow us to invest more in even more countries and allow us to finance critical infrastructure that will allow all countries to build back better and make a positive difference in countless lives.
BII will help implement the UK's Clean Green Initiative, Britain's contribution to the G7 Build Back Better World initiative to achieve radical change in development finance. It will support our work to co-invest with allies and partners in honest, clean and reliable infrastructure in low- and middle-income countries. The launch is part of a set of new tools and expertise to help countries build the investment pipeline and scale up infrastructure investments. Further details will be clarified in due course.
Background
Diana Layfield was nominated by the Minister of Foreign Affairs and Development following a competition. She will become chairwoman and join the board as a non-executive director, subject to formal approval by the Financial Conduct Authority. She is currently President of Google, EMEA Partnerships and Non-Executive Director at AstraZeneca. She was previously Managing Director of Standard Chartered, Africa. She is also currently Director of the London School of Hygiene & Tropical Medicine.
CDC will be renamed British International Investment (BII) on April 4, 2022. CDC / BII is the UK's development finance institution. The company has invested in more than 1,000 companies in emerging economies with total net assets of £ 6.8 billion.
Examples of recent CDC investments are here, including a long term partnership modernize and expand ports and logistics in Africa, starting with the ports of Dakar (Senegal), Sokhna (Egypt) and Berbera (Somaliland). These include seaports, free zones, inland cargo handling facilities or dry ports, and inland transport. This is also the CDC support for emerging economies in Africa and Asia to fight the climate emergency.
Any support for investment in nuclear energy will be consistent with our non-proliferation obligations and BII's responsible investment policy.